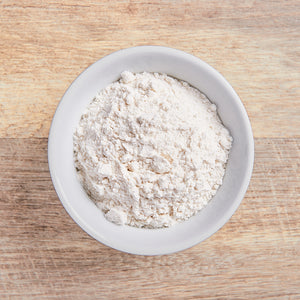 Organic White Premium Bakers Flour is an unbleached and high protein wheat flour (over 13%), which produces high quality breads and pastries. It is also suitable for general all-purpose baking and bread making.
Organic White Premium Bakers Flour is produced by a modern method of roller milling. The premium part of the wheat grain is selected and ground by steel fluted rollers into a fine flour and the bran is sifted off to produce this white premium bakers flour. This type of fine flour does not appear to be possible by stone milling.

Unbleached and chemical free. No GMO. Preservative and additive free.

Demeter Farm Mill