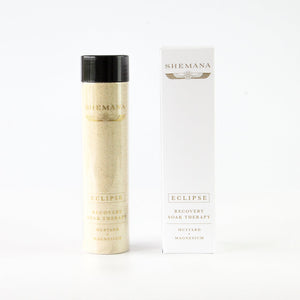 An ancient Ayurvedic medicinal recipe known to rejuvenate, detoxify, increase circulation and  promote relaxation. The warmth of the mustard and ginger powder helps your body flush out impurities while the Magnesium alleviate stress and soothes sore muscles and joints. Scented with a nourishing spicy blend of Black Pepper, Spruce and Cedarwood essential oils.
300ml Recyclable PET jar w' printed box.
Ingredients:
Epsom salt (Magnesium sulphate), Sodium Bicarbonate, Mustard Powder, Ginger powder, ESSENTIAL OILS: Black Pepper, Black Spruce, Cedarwood.

Directions:
Add to a hot bath and soak for at least 20 minutes.
Finish with a cool shower and then rug up for best results.