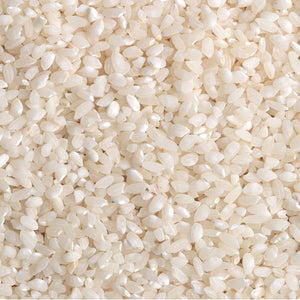 This Sushi Rice is a short-grain rice that becomes slightly sticky and retains moisture when cooked, ideal for creating restaurant-quality sushi at home.

Full flavoured, nutty and filling, this rice tastes great in a variety of dishes, from nori rolls to poke bowls to rice puddings.
No GMO. Unbleached & chemical free. Australian grown.