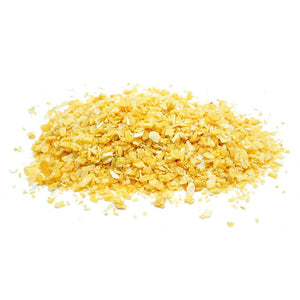 Onion, a member of the allium family, is related to leeks, shallots, chives, and garlic. Onion is universally used in savory dishes and is a regular in most recipes and spice blends. Organic granulated onion is a coarse grind of dehydrated onion and can be used to replace fresh onions in dishes.

Use 1 tablespoon granulated onion to replace 1 medium onion chopped in recipes.

Onions may help reduce inflammation and regulate blood sugar.
Imported from India