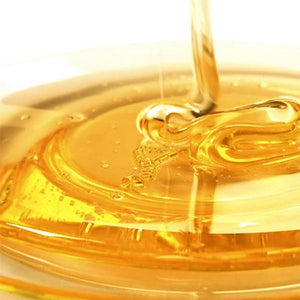 This local honey is produced from hives located on the border of macadamia plantations and the expansive Whian Whian forests to the North and West. 
The bees are therefore working a combination of the seasonal flowerings of both the rainforests and the local farms and pastures.
Thats right, out local Rosebank honey is back! After short supply thanks to the drought at the end of 2019, the bees have once again been busy this spring and the honey is flowing again.
Purchasing local supports our bee keepers and local bee population, encourages the health of our ecosystem and provides maximum protection against local airborne pollens. Sourced and produced locally in Rosebank.