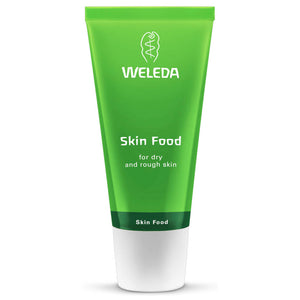 We couldn't survive the winter without this nourishing hand cream. 
Skin Food will come to the rescue for dry, rough skin on faces, elbows, hands and feet. With extracts of gentle viola tricolor, calendula and chamomile, in a rich, thick base of oils and beeswax, Skin Food loves your skin back to its best.
Increases skin hydration, firmness, smoothness and cell regeneration significantly.
Dermatologically tested.
Free from synthetic fragrances, colourants, preservatives or raw materials from mineral oils.