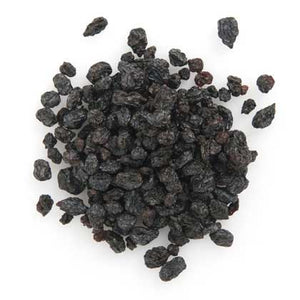 These 100% Australian Organic Carina Currant are a variety unique to Australia that grows vigorously to produce exceptionally high quality small seedless black berries.

These organic currants have a unique tangy, deliciously sweet flavour and are popular in baking, make an excellent addition to salads, cereals, trail mixes or sprinkled over yoghurt.

No GMO. No added oils, preservatives or sweeteners.