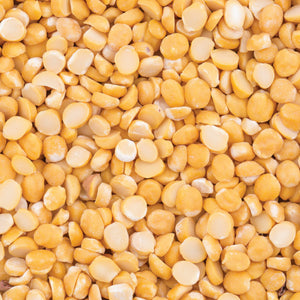 Organic Chana Dal are baby chickpeas that have been split and polished. They look and taste like little sweet corn kernels and are an excellent ingredient in soups, curries, salads and rice dishes. You can also substitute them for yellow split peas in recipes.

No GMO. Preservative free.
Product of Australia.