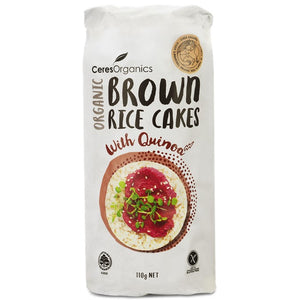 These are some of the lightest and crunchiest rice cakes on the market. We just love them! They are a great gluten free alternative.
Ingredients:
Jasmine Brown Rice* 92%, Quinoa* 2.4%*, Natural Sea Salt (*Certified Organic)
Looking for a perfect storage solution for rice cakes? Try these stylish glass jars.