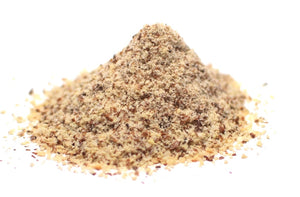 This Almond Meal is made from natural Australian grown raw Almonds. These almonds have been ground into a course flour. 
Almond meal is high in fibre. The skin from the almonds is high in antioxidants as well as other nutritious properties that may be antibacterial and antiviral. 
Almond Meal is great for baking or to make raw treats. It is often used in gluten-free recipes along with or instead of flour. Great in recipes to make delicious food such as cookies, cakes, muffins, raw pie, bread, scones, tarts and pancakes.
We recommend storing this well sealed in the fridge.
Origin: Aus