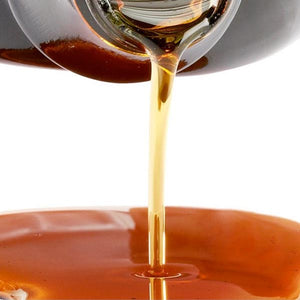 Organic brown rice syrup, also known as rice malt syrup is a healthy and versatile natural sweetener. It is 100% fructose free and a perfect sugar, honey or maple syrup substitute.
Organic brown rice syrup is produced by hydrolyzing brown rice starch with natural enzymes (the enzymes help to break down the starches). The liquid is strained off and reduced until the desired consistency is obtained.

Has this product been tested for Inorganic Arsenic? 
Yes, batches from this supplier have been tested at less than <50 parts per billion. The FDA Standards and Regulations for Inorganic Arsenic in food is 0.5-2 parts per million, so the amounts in this Organic Brown Rice Syrup are minute.