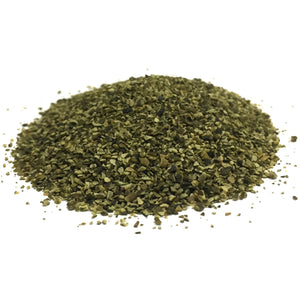 This Kelp seasoning is ground from kelp seaweed, harvested from the North Island of New Zealand, dried naturally to preserve nutrients, milled then tested for contaminants. It is raw and unflavoured.
It is a highly nutritious culinary supplement, primarily for it's high iodine content, but many following a lower sodium diet use kelp powder as an alternative to processed table salt as it offers a naturally salty flavour with high micronutrients. It has a natural umami flavour so makes an excellent seasoning. For the vegan or vegetarian, kelp offers an array of micronutrients which may otherwise be difficult to find in non-animal protein sources.
Ingredients:  (Ecklonia radiata) seaweed 100%.